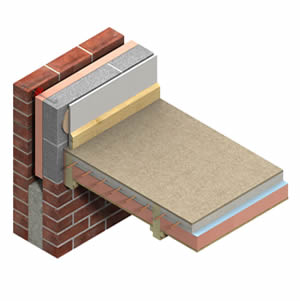 Extruded is a thermal insulation board made of extruded polystyrene and has an extremely high compressive strength that makes it suitable to withstand excessive dead and imposed loads transmitted through the floor.
We supply superior materials from quality manufacturers such as Xtratherm, Kingspan, Quinntherm and Fibran.
All of our extruded polystyrene products are available at different levels of thickness.
Please contact us on 01 460 0250 or 086 262 6836, email us directly at energysavers@eircom.net or use the form on our Contact Page with any questions or queries you may have on our products or services.
We look forward to hearing from you.